Belleville Warehouse
Come check out our Belleville, Ontario location at 365 Maitland Drive! We offer new and used pro equipment and sticks, as well as a great selection of kids sticks all in Canadian currency.

FEATURING:
2500 Square Feet of Hockey Sticks! 

Pro Gear and Equipment
Goalie Protective
Sticks from NHL, AHL, NCAA, and CHL
Latest Top of the Line Models 
Brand New, Lightly used and Refurbished 
Senior, Intermediate, Junior, and Goalie 
Floorball Train and Trick Sticks  

Unbeatable Prices
HOURS 
Monday - Friday 9am - 7pm
Saturday - Sunday 9am - 5pm
December 17th: 9:00am - 4:00pm
December 24th: 9:00am - 3:00pm
December 25th: Closed
December 26th: Closed
January 1st: Closed

LOCATION:
*Just off the Hwy 62 / 401 highways 

HockeyStickMan Warehouse   
365 Maitland Drive, Belleville 
Ontario, K8N-4Z5

PHONE - 613-967-6000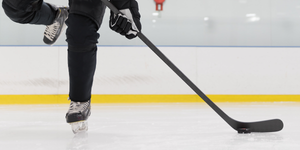 The Pro Blackout
Your top of the line - 100% Carbon hockey stick. Built for performance and maintains the durability to withstand the demands of the pro game.
Buy Now