Employment Opportunities
Careers
We are always looking for the next person to join our team.  The success and growth of the company is dependent upon finding the right staff for our growing business.
Think you might be a fit? Please send a resume to info@hockeystickman.com.

Current Openings 
PT - Weekend Sales Associate - Toronto - 23/09/22
FT - Retail Coordinator - Belleville - 23/09/06
PT - Sales Associate - Belleville - 23/09/06
Always Hiring!
PT/FT - Sales Associate- Toronto/Belleville
Locations
HSM Toronto Showroom
532 Evans Ave
Toronto, ON, CA
M8W 2V4
HSM Belleville Warehouse
365 Maitland Dr
Bellville, ON, CA
K8N 4Z5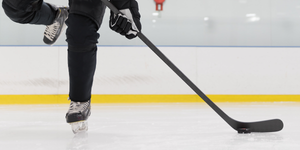 The Pro Blackout
Your top of the line - 100% Carbon hockey stick. Built for performance and maintains the durability to withstand the demands of the pro game.
Buy Now
Expansion lineup!
The Pro Blackout series has evolved to include gloves, skates, and goalie sticks! These high-quality items are manufactured without the branding, giving you access to the best quality gear, while not having to pay top-dollar for the name on them.