Premium Hockey Stick BBQ Set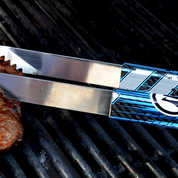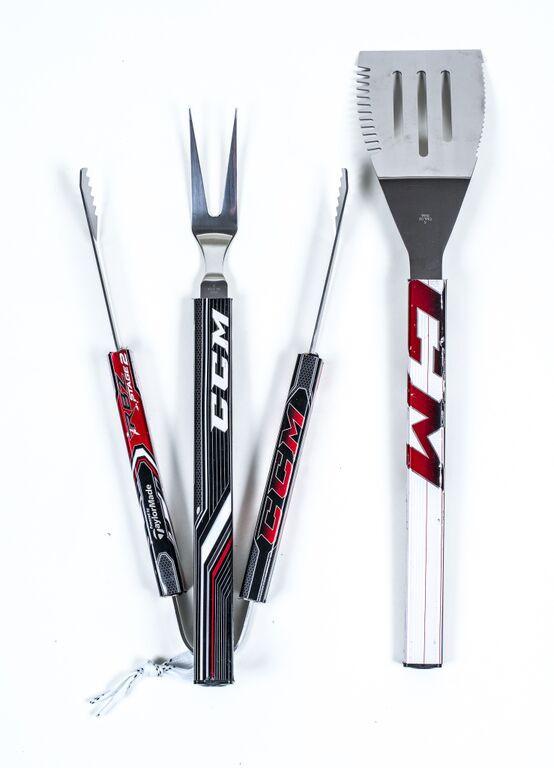 PRODUCT DESCRIPTION
Do your BBQ tools scream 4th line duster? Not anymore. Step up your game with these hockey stick BBQ tools and start saucing burgers instead of pucks. The handles on all our BBQ tools are made using top of the line game used pro stock sticks sourced from the NHL, NCAA, and other pro and semi-pro leagues. These shafts are paired with high quality steel for durability. The obvious BBQ set for any hockey player. Contains a spatula, tongs and either a brush or fork all made from stainless steel. 
Option to select by brand (specific requests can be made in the notes section, but no guarantees) 
They are all game used Professional Hockey Player sticks. Again no guarantee on what player.  
OUR TAKE
Pete and Joey of HockeyStickMan love to show off their mad grilling skills, and do so with a Hat Trick BBQ set in hand.  After a full summer of using (and loving them) the decision was made to partner with this company and offer to our loyal customers.  They make for the perfect gift!