Customer Training Videos
Nathan and his little sister, Sophia, complete our Quick Hands and Soft Touch drills from inside their home ... we probably should have had them do the tutorial instead of us!
  Brady with some big sauce ...
Matthew with some slick hands!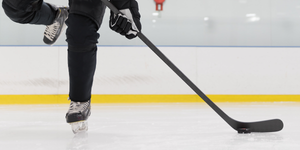 The Pro Blackout
Your top of the line - 100% Carbon hockey stick. Built for performance and maintains the durability to withstand the demands of the pro game.
Buy Now