Stick Height and Grip
STICK HEIGHT
Regular Height is a 60" shaft (Approx. 66" total) 
Pro Stock sticks can be extended anywhere beyond stock height up to a 68" shaft
Extended height Pro Stock sticks are flex rated at stock height and above.
Please Note:
All sticks come with grip finish unless otherwise specified in the variant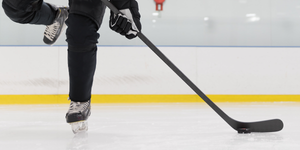 The Pro Blackout
Your top of the line - 100% Carbon hockey stick. Built for performance and maintains the durability to withstand the demands of the pro game.
Buy Now