Alkali Revel 6 Inline Hockey Skates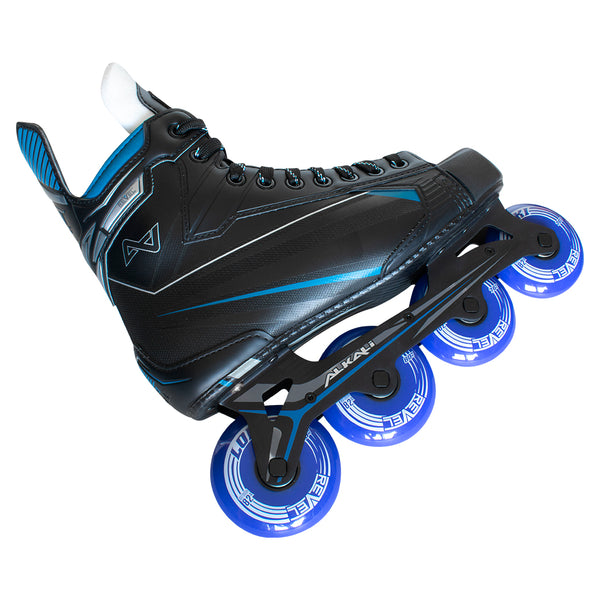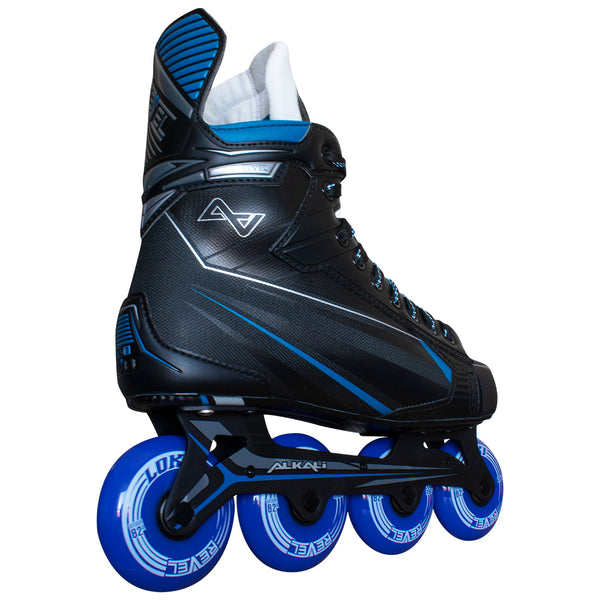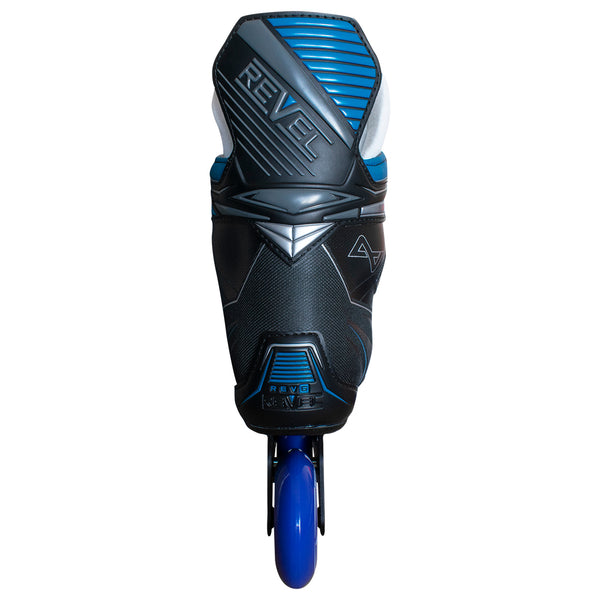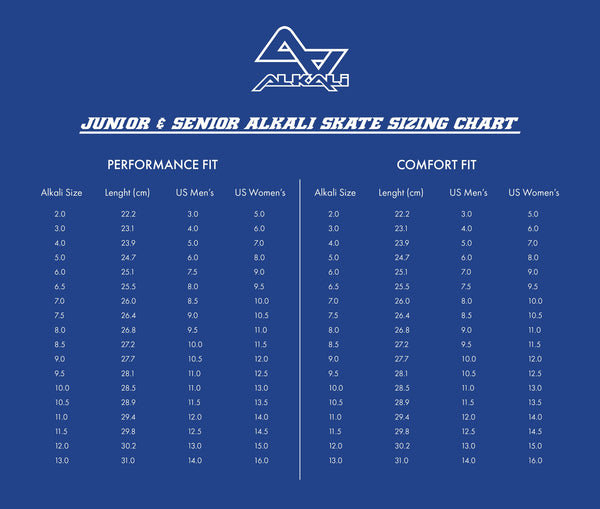 Revel 6 skates give players the high quality lightweight material with harder wheels for outdoor surfaces. 
Some sizes are sold out and may come in the Limited Edition version (black and grey) .  If interest is only in the original black and blue, please let us know.

OUR TAKE
This product is in huge demand and we are extremely grateful to have sourced them for our customers.  If you are looking for a good quality skate that can be used on cement, pavement, or sidewalks look no further than the Revel 6.  Used for off-ice skate training as well as for competitive inline hockey.   
FEATURING
Quarter Construction: Revel CX

Heat Moldable: Yes - 6 Minutes
Quarter Material: Nylon
Eyelet Facing: PVC
Liner: Nylex
Stiffness Package: Intermediate
Outsole: PVC w/Composite Inlay
Chassis: Rize Two Piece Aluminum
Bearing: ABEC 7
Wheel: Alkali Loki (Outdoor 82A)

-Size 6-13: 80-80-76-76
-Size 4-5: 72-72-68-68
-Size 1-3: 68-68-59-59
Tongue: One Piece 9mm Perforated Felt
SIZING - Choose one size smaller than your shoe size. 

WHEELS 
Alkali's Revel Loki Wheels were made to deliver grip and stability. The perfect wheel to get you rolling (pun intended), and with 82A durometer, you'll be able to tackle harder pavement and asphalt without beating the wheels up! 
Premium Quality Urethane

 

- Delivers the maximum amount of grip and durability for indoor skating.
82A Durometer

 

- Perfect for concrete or asphalt, any outdoor surfaces.