Goalie - Louisville TPS GS8A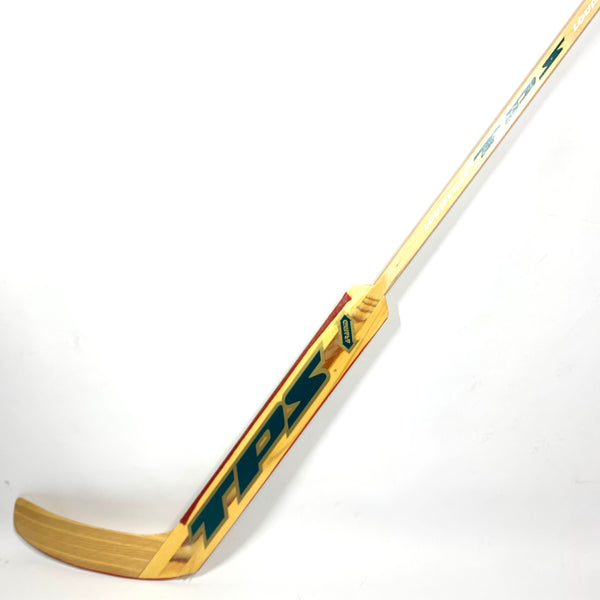 Love this stick but can't find it anywhere else? Your welcome we have a few in stock.  The Louisville TPS GS8A Goalie stick is a nice light, high quality, wooden goalie stick and we are selling it at clearance price! It features:
Aircraft birch veneer handle, which creates the lightest traditional wood stick

Blade glass features Aramid Kevlar® runner for added durability
Solid Aspen core reduces overall weight
Designed for players looking for puck control, the X-Lite is one of lightest and most flexible hockey sticks on the market. The solid Aspen Core with Aircraft Birch Veneer lamination gives the X-Lite an unmatched feeling of responsiveness. 

Standard Paddle Measurement: 28"