NHL Pro Stock Adidas Hockey Socks - Vegas Golden Knights (White)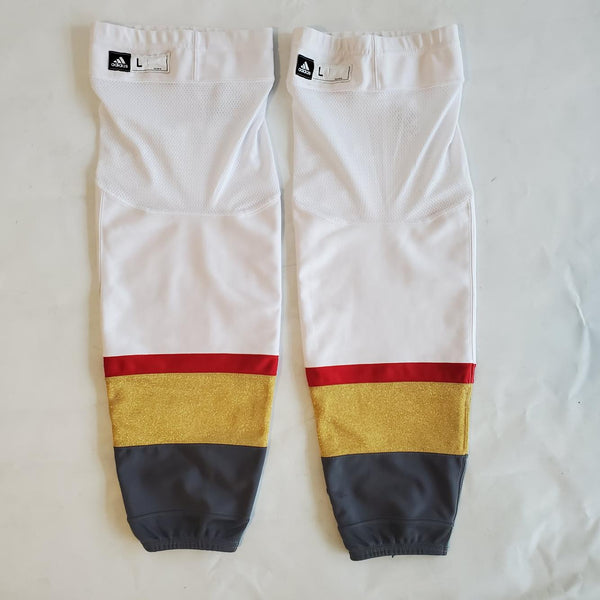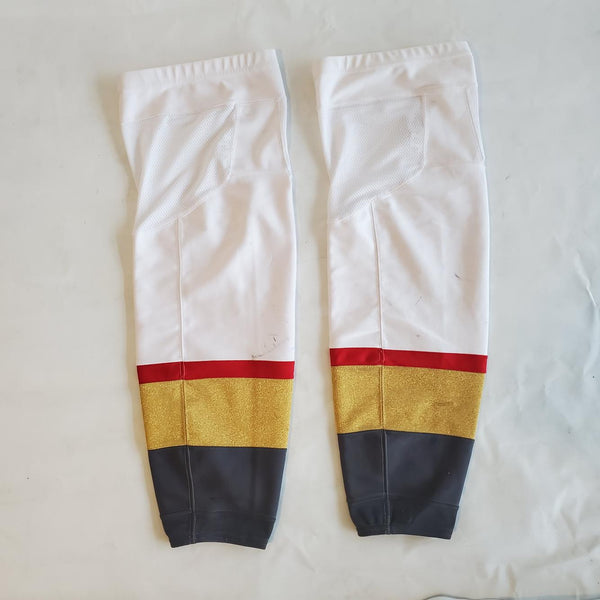 Game used Adidas NHL socks from the Vegas Golden Knights.  Multiple sizes available.
All are in good used condition similar to the pair pictured, some may have minor repairs done by equipment manager. Some socks will have a number written on the ID panel.