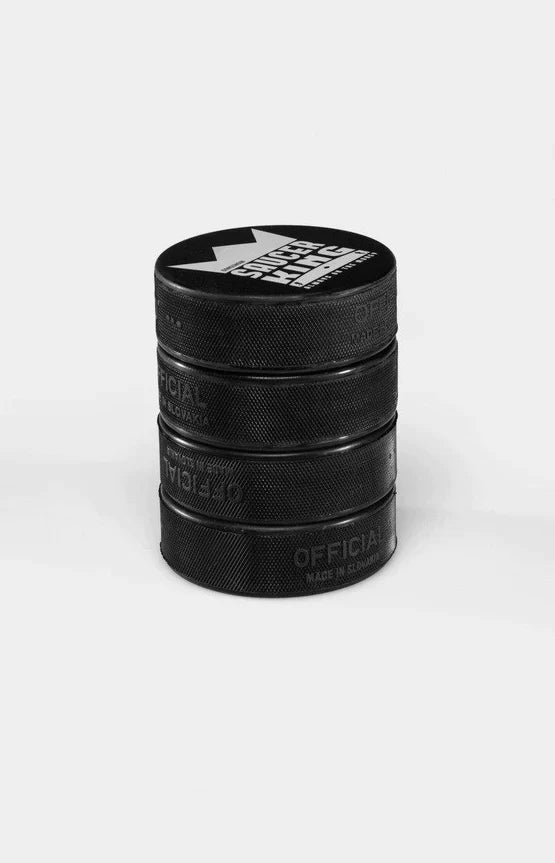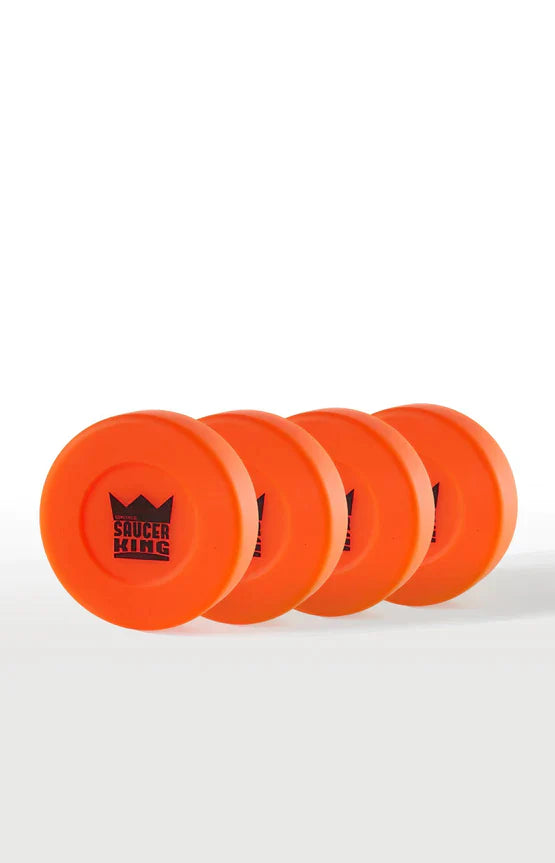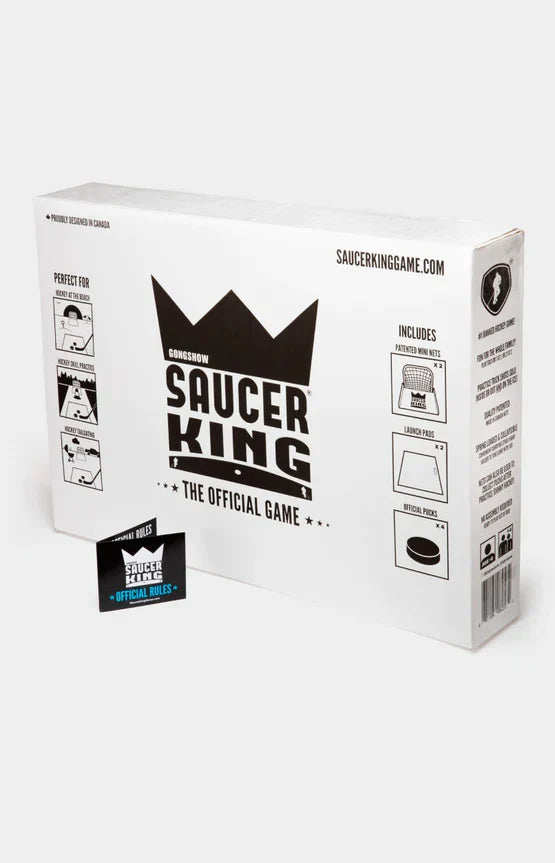 The ultimate way to keep your sauce game on par this summer! The Official Saucer King Game Set. Now you can sauce pucks at the beach, the cottage, tailgating, or anywhere else. Want to throw sauce off the dock or at the pool? No Problem! The party kit comes with a BONUS Inflatable Saucer King Net and Floating pucks! 

Included in the Saucer King Party Game Set:

2 x Patented Saucer King Nets - Our nets uses Heavy Duty Steel Posts exclusively "Made in Canada" and assembled with a heavy gauge mesh just like a real hockey net to ensure maximum quality and durability. Holds up to 40 pucks each, spring loaded, and collapsible ramp with shoulder strap for easy transport. Great for all season!

8 x Saucer King Branded official game pucks.

2 x Premium Saucer King launch pads made to be lighter and faster to launch lunar sauce from - comes with convenient handle for carrying (33" x 17").

1 x Inflatable Saucer King net

4 x Saucer King floating pucks


Saucer King kit is made in collaboration with Puck Catcher.

Be sure to hashtag with #saucerking or @saucerkinggame for a chance to be featured.
Official Saucer King Booklet with instructions on how to play the game and use the set.

**Please note that the graphics on the shooting pads may become worn after use. This is considered normal 'wear and tear' and not a product defect as it does not affect the functionality of the pads, or cause any issue in playing the game ** This item will be shipped in the box shown in the pictures. It WILL indicate what is inside. If this is a gift please take that into consideration. ** All Saucer King Games are excluded from coupon codes.

BUILD

Nets: Uses heavy gauge mesh just like real hockey nets. These nets come with a strong adjustable carrying strap for easy carrying comfort. Each net also comes with strong "exclusive" black metal steel posts, only found on the Saucer King Set, to sustain the hardest sauce. They also come with patented retractable, spring loaded, flip-down ramp for quick load and close. Inflatable net: 6P Phthalate Free PVC, PVC net , and 2 Layer PP Plastic board. PVC rope hook, and PVC valve