CCM Jetspeed FT4 Pro - Pro Stock Hockey Skates - Size 7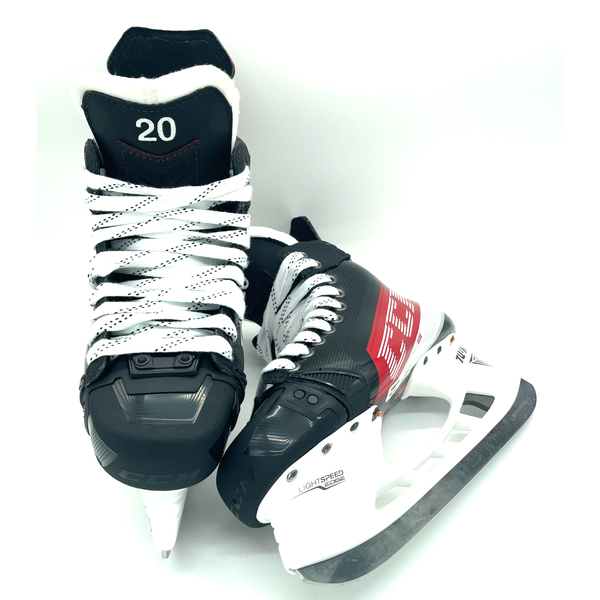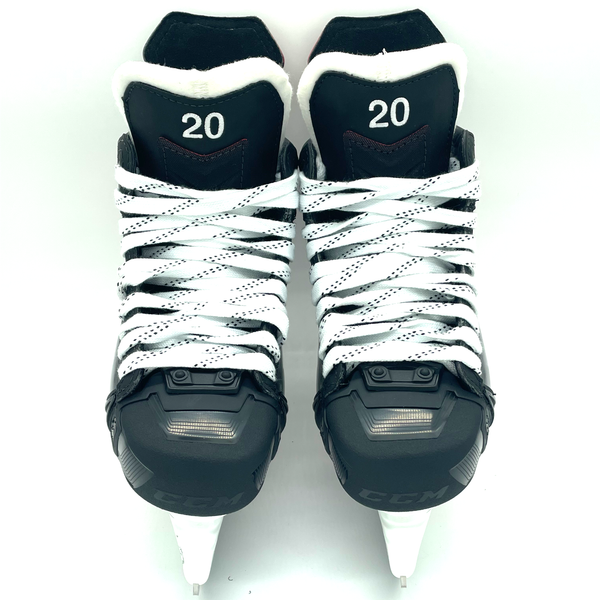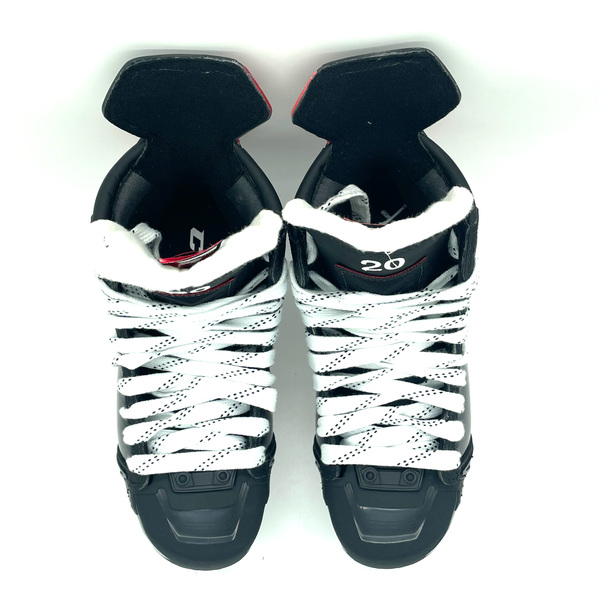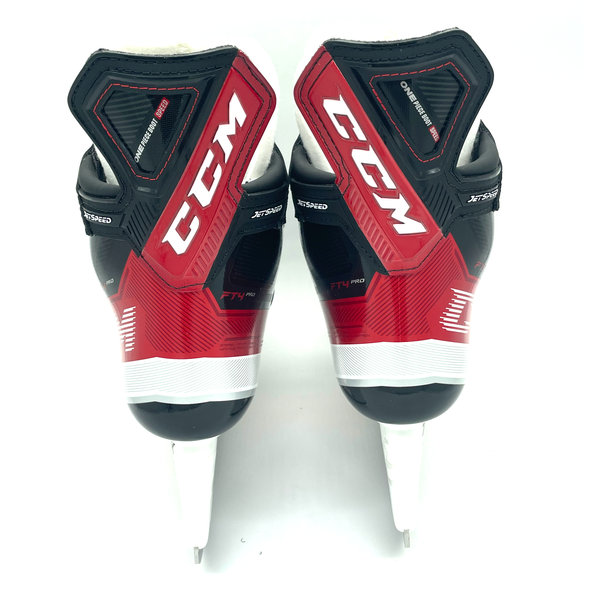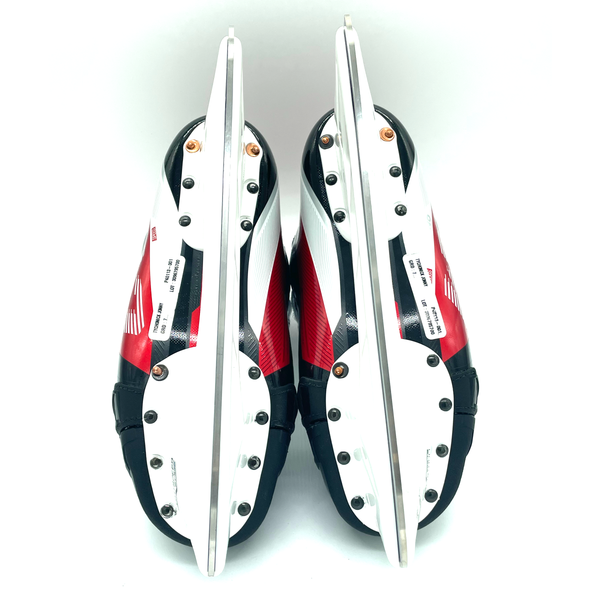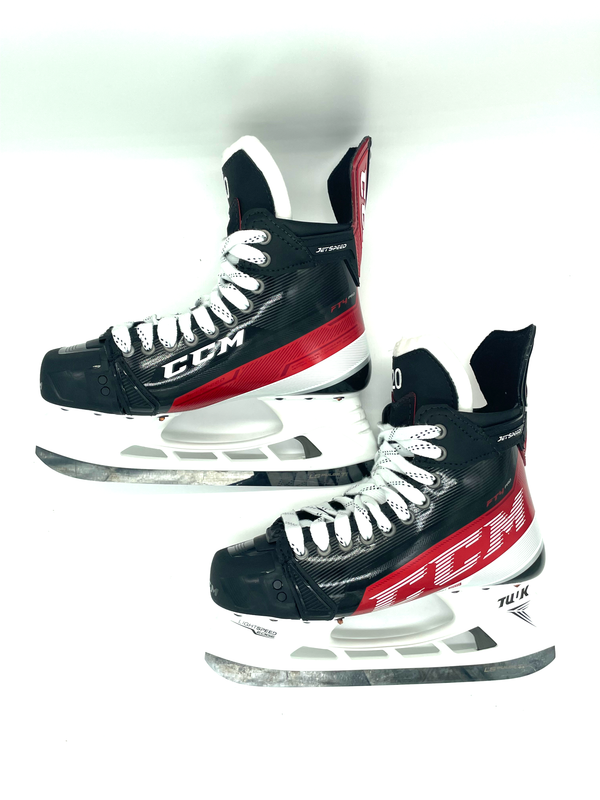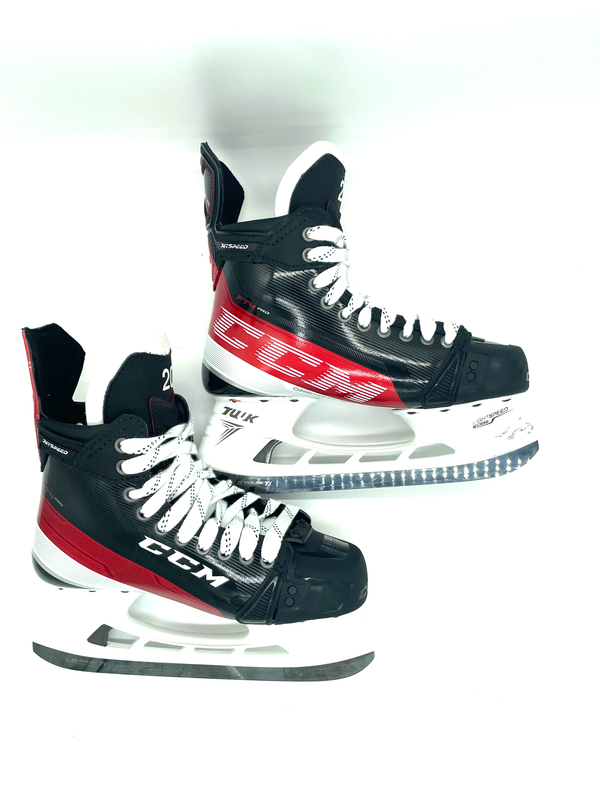 NEW - CCM JETSPEED FT4 PRO HOCKEY SKATES - SENIOR PRO STOCK 
Wear what the pros wear!
CCM Jetspeed FT4 Pro hockey skates from the NCAA. Size 7 with 272 TUUK Lightspeed Edge holders and LS Pulse TI steel. 
The CCM FT4 Pro skate, unveiled in 2021, represents the apex of the Jetspeed model lineup. Featuring a form-fitting true one-piece construction, this skate offers unparalleled connectivity between the player's feet and the ice surface. The most significant advantage of the FT4 one-piece boot lies in its ability to reduce weight to a minimum, making it one of the lightest skates currently available on the market. This feature not only enhances the skater's agility but also makes heat molding even more effective, ensuring that the boot conforms perfectly to the player's foot, delivering maximum comfort and support. If you seek the ultimate performance skate, look no further than the CCM FT4 Pro, the perfect blend of comfort, speed, and agility.
There is no warranty on this product. Returns are at the cost and responsibility of the buyer.